Physio Prime
BALAKLAVA
- 08 8862 2200 - 16 Wallace St
PROSPECT
- 0419 842 228 - 115 Prospect Rd (Prospect Podiatry Building)
TWO WELLS
- 0419 842 228 - 32 Old Mallala Rd
EMAIL - admin@physioprime.com.au
Welcome to Physio Prime - Contact us for an appointment today.
NOW VISITING PROSPECT PODIATRY MONDAY, WEDNESDAY & FRIDAY
Physio Prime is a patient focused physiotherapy practice serving the Wakefield and Adelaide Plains region of South Australia. Our aim is to provide quality, up to date, research based, hands on physiotherapy treatment and exercise programs to achieve an effective and efficient recovery for you. We have well equipped facilities and two qualified physiotherapists with over 40 years clinical experience between them. We have our main clinic in Balaklava, including a fully equipped gymnasium, and visit Prospect Podiatry Clinic and Two Wells Medical Clinics. Our services are available to people of all ages.
A referral is not usually required to see one of our physiotherapists (unless you are Veterans Affairs (DVA) or Enhanced Primary Care (EPC) patient) but we enjoy a close rapport with local GPs and would be only too happy to liaise with them if necessary.
Physiotherapy
At Physio Prime we pride ourselves on being highly experienced physiotherapists with skills in assessing and treating a wide range of conditions and problems, including:
Musculoskeletal injuries e.g. back pain, neck pain, muscle and ligament injuries
Sports injuries e.g. hamstring tear, ankle sprain, Achilles tendonosis, tennis elbow, shoulder injuries
Work injuries e.g. lifting injuries, hand injuries, work accidents
Chronic pain (all areas)
Headaches
Post-surgical rehabilitation e.g. shoulder reconstructions and repairs, total hip and knee replacements, spinal surgery, ACL knee reconstructions
Post-accident e.g. vehicle accidents, work accidents, motor bike accidents
Some of the treatment techniques used include:
Joint mobilisation and manipulation
Soft tissue techniques (deep tissue massage, trigger points, myofascial release)
Dry needling/acupuncture
Strength and conditioning (gymnasium available)
Electrotherapy (including ultrasound)
Home exercise programs
Posture re-education
Taping and bracing
Pain management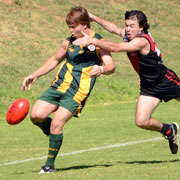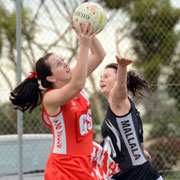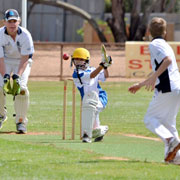 For updates on appointment availability please visit or 'like' our facebook page
Mr Darren Davey
Physiotherapist
Balaklava - Monday mornings, Tuesday and Thursday (all day), and Friday mornings
Prospect - Wednesday mornings, and Friday afternoons
Two Wells - Monday afternoons
To check current availability or make an appointment, please click here.
Contact - 0419 842 228
Darren graduated as a physiotherapist from the University of South Australia in 1992, now having over 20 years experience as a full time physiotherapist. Being a farmer's son from Yorke Peninsula he has a passion for providing physiotherapy services to rural communities and has worked at Whyalla, Port Lincoln and Clare before consolidating his business, Physio Prime, at Balaklava and Two Wells. He has also spent six months working for the National Health Service in the United Kingdom. Earlier in his career he enjoyed participating as a player and team physiotherapist for numerous Australian Rules football clubs throughout rural South Australia and has had extensive experience both personally and professionally with sports injury. Darren and his family now reside in Prospect and he is pleased to also to offer physio services from the Prospect Podiatry rooms on Prospect Road.
He has a special interest in Orthopaedic Rehabilitation and has comprehensive knowledge of Orthopaedic surgical procedures through his rapport with local surgeons and specialists. Darren's other passion is assessment, treatment and rehabilitation of spinal pain and injury with a focus on education and self management to reduce injury reoccurrence. Back and Neck pain is something quite prevalent in rural communities and Darren is able to provide manual handling training to individuals or groups and is often asked to provide workshops to employer groups in the Adelaide Plains area.
Darren is a registered physiotherapist but is also a member of the Australian Physiotherapy Association and a member of Sports Medicine Australia. He attends regular updates and workshops run by these associations to ensure that he remains fully educated and at the forefront of physiotherapy assessment, technique and procedure.
Darren is keen to set an example for an active lifestyle and now enjoys sports such as running, bike riding, water and snow skiing usually with his young family not far behind him. His other interests include home renovation, basic mechanics and motor sport including participation in Modern Regularity events at the Mallala motor sport park.


Mr Rodney Burgess
Physiotherapist
Balaklava - Monday and Thursday all day and Wednesday afternoon
Contact - 08 8862 2200
Rodney Burgess has worked as a physiotherapist in private practice and rehabilitation centers for 18 years. He graduated from University of SA with a Bachelor of Applied Science in Physiotherapy in 1993 and has a Certificate in Injury Management in the Workplace from RMIT.
He has worked for large institutions such as the Commonwealth Rehabilitation Service and the Corporate Health Group and is skilled at worksite assessments, functional capacity evaluations and the provision of rehabilitation and hydrotherapy programs.
Rodney has a wealth of experience in both city and country practices from the Huon Valley in Tasmania, to Mildura, Whyalla, Adelaide and now the Lower North. In the past 8 years Rodney has concentrated his efforts on rural physiotherapy practice and works two days a week at Physio Prime, Balaklava and the remainder of his week at his other practice in Clare. He has a special interest in treating sports injuries, spinal pain and headaches.
Rodney's other interests include a passion for cycling having recently competed in the last two Tour Down Under Mutual Community challenges. He has also been a member of the Clare Table Tennis Association since 2003. Rodney and his family have been residents of the Mid North since 2002 and enjoy the benefits of an active yet relaxed rural lifestyle. Rodney can be contacted at Physio Prime, Balaklava on 08 8862 2200.